Patrons looking to get in shape will be surprised at how enjoyable it could be at The Biggest Loser Resort!
Losing weight can seem like a not-so-fun journey to embark on. Thanks to The Biggest Loser Resort, it doesn't have to be that way!
The resort's mission is to provide a memorable, life-changing experience through a five point philosophy of: fitness, nutrition, education, relaxation, and camaraderie. Their goal is to help patrons build sustainable wellness habits, learn to identify their body's cues, discover their personal triggers, and transform their relationship with food, all in a supportive environment.
The resort offers a program that will keep you on track! A typical day looks like this:
Morning:
6:00am Stretching Class / Open Gym
7:00am Breakfast (Spinach, Feta and Roasted Pepper Frittata)
8:30am Refreshing Outdoor Hike
11:15am Total Toning Class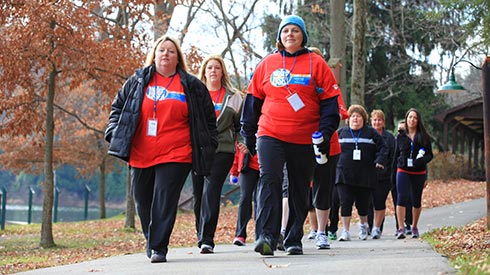 photo: The Biggest Loser Resort Website
Afternoon:
12:15pm Lunch (Teriyaki Chicken with Brown Rice)
1:15pm Educational Series: Interactive Cooking Demo with our Executive Chef
2:30pm Spinning (a Fun, Non-Impact Cardio Workout)
3:30pm Strength Circuit Training
4:30pm Water Aerobics & Aqua Games
Spa and Relaxation Time
Evening:
5:30pm Educational Series: Menu Planning at Home and While Traveling
6:30pm Dinner (Grilled Steak Kabobs with Stuffed Tomatoes & Roasted Vegetables)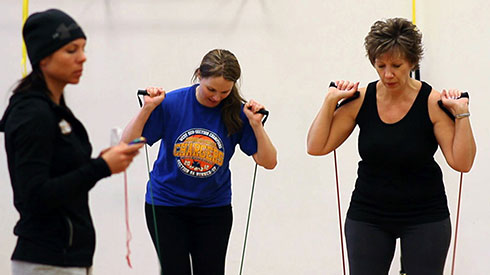 photo: The Biggest Loser Resort Website
Teens and Families:
Learning how to create a healthier lifestyle is a fantastic lesson for all, particularly for those in their most impressionable, teenage years. As a guest of The Biggest Loser Resort, teenagers will participate in the same physical workouts and educational classes as adults, while also enjoying the delicious spa cuisine and social time with fellow guests.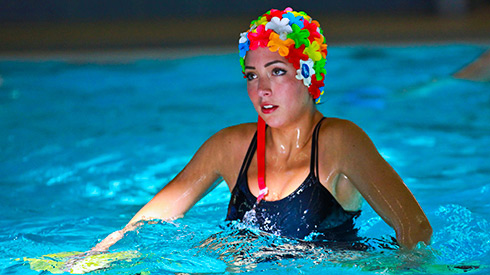 photo: The Biggest Loser Resort Website
This exciting, result driven weight loss and diet solution is designed to positively transform the way teenage guests view food, nutrition, and exercise. The Biggest Loser Resort's experienced team of nutritionists and fitness experts will teach teenagers how to exercise properly and effectively, while simultaneously empowering everyone to believe in themselves.
Spa Cuisine Based on Nutritious, Delicious Healthy Food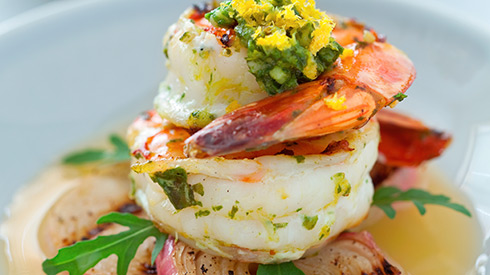 photo: The Biggest Loser Resort Website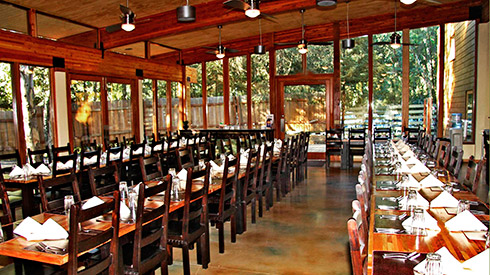 photo: The Biggest Loser Resort Website
Designed by a dynamic team of world-class executive chefs, registered dietitians, and holistic nutritionists, the weekly spa cuisine menu does not disappoint. Each delicious, calorie-controlled meal, features top quality ingredients in just the right nutritious balance of proteins, carbohydrates, and healthy fats. The menu is tailored to provide your body and mind the nutrients and nourishment it needs while you're physically and mentally pushing yourself through the challenges of the week.
To see a video about The Biggest Loser Resort CLICK HERE